Professional Stucco Services In Brick Township, New Jersey

Residential and Commercial Stucco Service in Jersey Shore and Surrounding Areas!
Property holders within and around Jersey Shore come to us for all their stucco needs! Having been in the business for more than 20 years, we guarantee fast and reliable service with our skilled workers and high-end equipment.
Stucco, sealants/caulking, ElFS, repair, and mainten ance of commercial or residential buildings are among the specializations we have to offer.
Over 300 satisfied Dayton, Ohio clients in the past 5 years.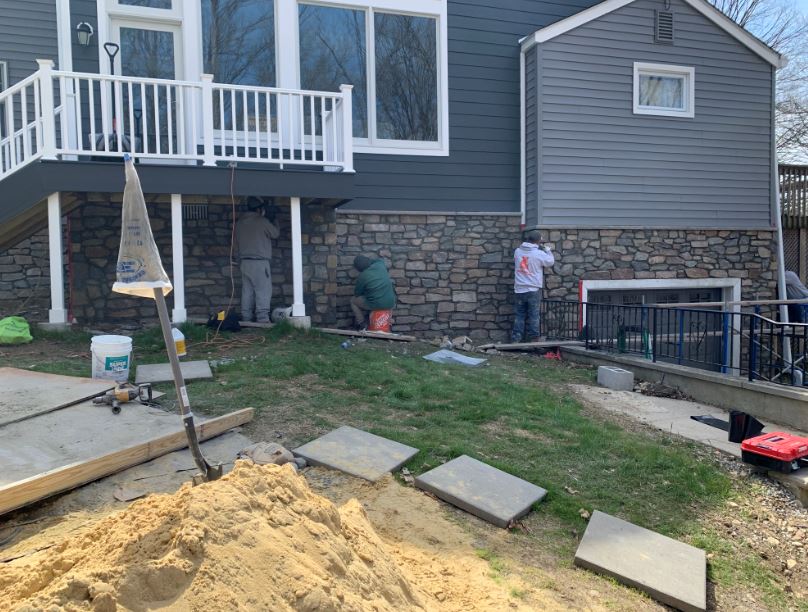 Jersey Shore Stucco is amazing! I can not speak more highly of them. I've worked with other stucco repair companies in the past and it has been difficult at best. I desperately needed some maintenance done on a stucco wall surrounding our hose and decided to try these guys out. Wow! We could not be happier. High quality at an affordable price!
-Tony G
We purchased an older home and knew it was in need of stucco repair. During the first few months, we had a bunch of stucco contractors out to look at the job but none were sure we would end up with a result we were pleased without spending thousands! Jersey Shore Stucco was able to offer a very competitive price and started on the work right away. They matched the exterior paint to the rest of the house and a year later, you still can't tell where the damage was! We would definitely recommend them, and plan to use them going forward for any stucco needs.
-Gina P
Jersey Shore Stucco was able to help with
repairs caused by a recent tropical storm. They came and inspected the damage and made me feel very comfortable that they could get the job done right. The craftsmanship was beautiful. It's a perfect match and you can't even tell where the damage was before.
-Peter W.
Why Consider Working With Us?
Having worked over 20 years on the field, we at Jersey Shore stucco, have been perfecting the art of standardized and/or customized stucco finishes.
Available for 24/7 Emergency Assistance
Quick & Easy Communication
Effective & 100% Satisfaction Guarantee
FREE Appraisal with NO Commitment
Cost-Efficient & Reasonable Pricing
Flexible Schedule at Your Convenience
Awesome 5-Star Customer Satisfaction
WE BUILD, REPAIR, AND CREATE WITH SECURITY AND CONFIDENCE!
Jersey Shore Stucco's residential and commercial work is always accomplished with
excellent craftsmanship for beautiful and durable results.